Basic course
Mastery of the avalanche transceiver set and the "3x3" assessment method.
Introduction to the basic knowledge of avalanche prevention. The course is based on the leaflet "Beware of avalanches" and is primarily for freeriders and ski tourers and those who would like to become one.
The course includes theoretical and practical topics. We place a lot of emphasis on the application in the terrain (3x3, pattern recognition, single slope assessment, elementary safety measures, handling of the avalanche transceiver set, accident prevention and rescue).
The course can be attended as a one-day intensive course or as a two-day course.
1-day course
This course is about getting to know the elementary safety measures, mastering all safety equipment, the basic rules of off-piste skiing as well as the rescue and recovery of buried subjects.
2 - day course
With a theoretical introduction, we learn all the processes of snowpack transformation, look closely at fracture initiation and triggering, learn various tools to assess the residual risk and make rule-based decisions. The two-day course also includes the planning and implementation of a tour. There is more time for exercises and deepening of all the topics, which we apply and practise intensively in the field. There are many practical tips and information from professionals.
Starting CHF 180.00
Preexpierence: none
excl. material: avalanche transceiver, shovel, probe
Execution from 5 persons
Price for 1-day course CHF 180.-
Price for 2-day course CHF 340.- (without accommodation)
incl. accommodation approx. CHF 60 - 100.-/ person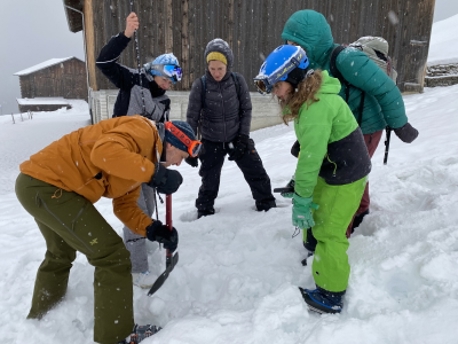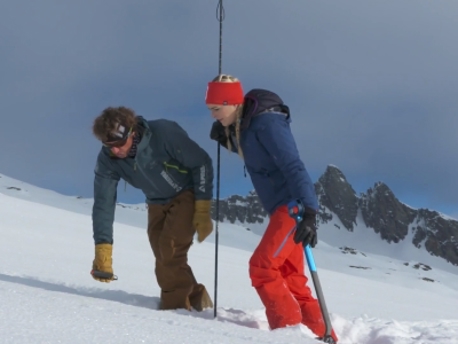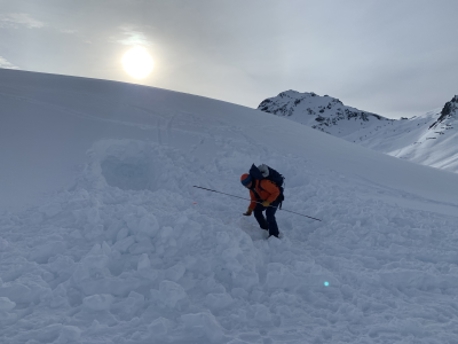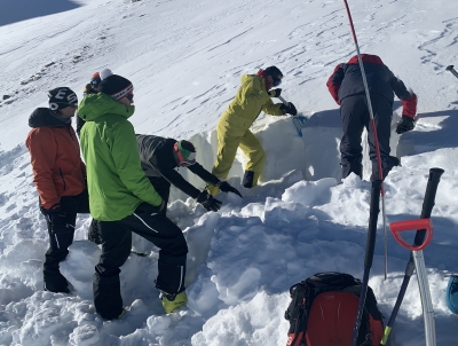 Offers
| | |
| --- | --- |
| 9th december 2023, Sedrun/ Oberalppass (basic search & rescue) | » book |
| 23th december 2023, Disentis/ Mustér (Refresher Search & Rescue) | » book |
| 3rd january 2024, Oberalppass/ Sedrun (introduction) | » book |
| 6th/ 7th janaury 2024, Disentis/ Mustér (2 days - extended basic course) | » book |
| 27th january 2024, Oberalppass/ Sedrun | » book |
| 17th february 2024, Disentis/ Mustér (introduction) | » book |
| 2nd/ 3rd march 2024, Oberalppass/ Maighels (2 days - extended basic course) | » book |